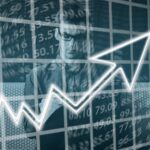 Master of Finance Risk Management, University of Hong Kong 
B.A. Economics (with High Distinction), University of Toronto 
Grace earned her Master of Finance in Risk Management from The University of Hong Kong and her Honors Bachelor of Arts degree in Specialist in Economics with High Distinction from University of Toronto. She holds the title of Financial Risk Manager (FRM) and has completed all levels of CFA Exams. She is well-versed in the disciplines of Economics, Accounting and Finance.
She is literally caring, patient and versatile in teaching Economics and Accounting. She has gained substantial experience in teaching Economics to IB, GCE, IGCSE and DSE students for over 7 years. She always motivates her students to develop an in-depth understanding of various economic concepts via critical thinking that is surely beyond their textbooks. She encourages students to strive their best to apply those rules in their daily life in order to equip themselves with a plethora of ideas in writing their essays. She believes that through understanding instead of pure memorization, students will be more able to grasp a thorough comprehension of the topics concerned and hence, perform well in tests and examinations spontaneously.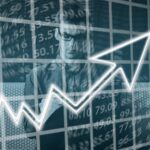 BSc Science and Business (Biotechnology), University of New South Wales
Chris
is an experienced tutor responsible for Chemistry and Biology up to the A Levels. He also takes up tutoring in Maths and Physics up to the IGCSE level. An alumni of German Swiss International School, he has achieved outstanding grades in all his Maths and Sciences subjects at both the A and O levels.
Chris
is characterized by his patience and he is willing to go lengths at helping each of his students reach the next higher goal. At UNSW, he had also conducted bi-weekly study sessions for 1st year students in biotechnology. His students have typically seen marked improvements after a few months of tutoring.