History/ Geography/ Humanities Tutors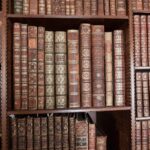 Queen Mary, University of London
LL.B degree in law
Hong Kong University
LL.M degree in law
Ian is an admitted lawyer in England and Wales and was a full time judge in Hong Kong for over 20 years. He was thereafter a  senior regulatory development manager in Hong Kong for a professional members organisation headquartered in England.
Ian taught a legal drafting and legal writing module on  a Higher Diploma Course for legal executives at a community college in Hong Kong. Ian presently tutors online IB, IGCSE, GCSE and DSE candidates in English, History, Economics, Geography, ToK, geography and Religious Knowledge subjects. Ian firmly believes in encouraging students to explore ideas and concepts and to surprise themselves. In history  Ian encourages students to look at the subject as one integrated in societal development and economic history, an approach rooted in the mission on which the IB programme was founded.
Ian's students have gained admittance to universities such as Oxford, St. Andrews and Swansea.
Ian also teaches online English classes for international students whose first language is not English.
Ian writes and edits business cases for the business school of a local university and edits articles for a group in Hong Kong publishing business law journals in Asia.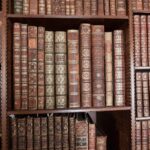 BSc Finance, University of Florida

BA East Asian Languages & Literatures, University of Florida
Sustainable Design, University of California, Berkeley

Policy, Business, Chinese Language, Fudan University
Kent has over 10yrs of experience coaching students in English Literature, History, Economics, and the Sciences in the IB/IGCSE & AP curricula as well as Scholastic Examinations in SAT/ACT, UKiset, TOEFL, and British Common Entrance Examinations for prominent British, Canadian, Australian, US, and New Zealand Boarding Schools. Kent aims to push his pupils to reach the highest mastery obtainable in their respective educational pursuits and counseling them towards acceptance into some of the most prodigious preparatory academies home and abroad.
It is with great honor and dedication that Kent develops his students in the most exceptional manner possible, utilizing his student's individual passions to sharpen and expand their critical thinking and logical reasoning skills, thereby ensuring their academic success. It is his mission in life for each one of his students to surpass their educational expectations and become among the most highly accomplished and respected thinkers of their time.