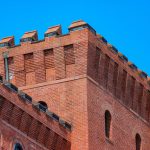 MA English Language and Literature (with First Class Honours), The University of Edinburgh
BA English Literature, University of Edinburgh 
Ankita is a graduate of English Language and Literature with previous experience in tutoring English to students from renowned international schools in Hong Kong.
She has previously helped many high school, undergraduate and postgraduate level students with proofreading and editing their academic essays, and has experience working with students from across a variety of disciplines ranging from biology and chemistry to economics and international relations.
Once an IB student herself, Ankita has firsthand experience of the IGCSE and IBDP curriculums, and has also been a recipient of the IB English award at her high school. She enjoys working with students to help them realise their full potential as well as find their optimal learning methods.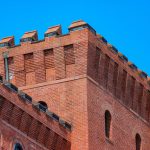 Queen Mary, University of London
LL.B degree in law
Hong Kong University
LL.M degree in law
Ian is an admitted lawyer in England and Wales and was a full time judge in Hong Kong for over 20 years. He was thereafter a  senior regulatory development manager in Hong Kong for a professional members organisation headquartered in England.
Ian taught a legal drafting and legal writing module on  a Higher Diploma Course for legal executives at a community college in Hong Kong. Ian presently tutors online IB, IGCSE, GCSE and DSE candidates in English, History, Economics, Geography, ToK, geography and Religious Knowledge subjects. Ian firmly believes in encouraging students to explore ideas and concepts and to surprise themselves. In history  Ian encourages students to look at the subject as one integrated in societal development and economic history, an approach rooted in the mission on which the IB programme was founded.
Ian's students have gained admittance to universities such as Oxford, St. Andrews and Swansea.
Ian also teaches online English classes for international students whose first language is not English.
Ian writes and edits business cases for the business school of a local university and edits articles for a group in Hong Kong publishing business law journals in Asia.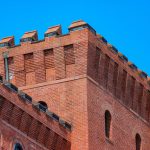 Bachelor of Science, School of Business Administration & Entrepreneurship Program, University of Southern California,

Specialized in writing, Spielberg School of Cinema
Top scorer in GCE A level English and Literature
Milton Abbey School Alumni
Bob has tutored & coached DBS boys, Canadian International School, Singaporean International School, HKIS, Korean International School, ISF, ESF, Harrow, CIS, Victoria Shanghai Academy, and numerous IB students.
Bob is Specialised in IGCSE, GCSE. He is specialised in IBDP Unseen Passage comprehension, analysis and writing
He also trains students in Vocabulary Acquisition.
Once an A Level student in UK, Bob has firsthand experience of the IGCSE & A Level curriculums, and has also been a first of class in high school. He enjoys working with students to improve their standards as well as gaining the desired results.
His experiences focus on International Business communications & proposal writing, with Superb writing skills.
He excels in psychology & motivational skills.

Bob has tutored students since 2006. He is patient with children and enjoys motivating them.
Bob also teaches in one on one tutoring & mentoring sessions.