US Admissions Consultants/ SAT Tutors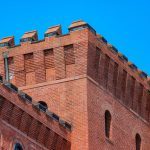 B.A. International Studies, University of California Irvine; Certificate in College Admissions and Career Planning, UC Berkeley
Ryan earned his B.A. in International Studies from the University of California, Irvine. As an undergraduate, he focused on American Politics and interned at the United States Congress. Based in San Francisco and Hong Kong, he has worked with over a hundred students and helped them get into the college of their dreams. His experience helps him understand the struggles that students deal with on a daily basis. By assisting students to recognize their strengths and overcome their weaknesses, Ryan strives to show students how to successfully reach their academic goals one step at a time.
Ryan is a former admission representative at Fay School, a prestigious junior boarding school in Massachusetts. He is also an associate member of the Independent Educational Consultants Association.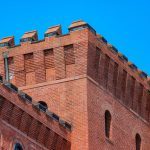 First Year, pursuing BA Data Science and BA Operations Research and Management Science
University of California, Berkeley
1.5 years of IGCSE/ IB tutoring experience
Justin is currently pursuing a double major at the University of California, Berkeley. He graduated from Po Leung Kuk Choi Kai Yau School with an IB score of 43/45 (7 in HL Maths, Chemistry, Physics and SL Geography). He achieved a result of 8A* and 1A for his IGCSE, where he scored Top in Hong Kong for Physical Education. Due to his academic performance, he is a recipient of a few scholarships, amongst those is the Hong Kong scholarship for Excellence Scheme.
Justin has been tutoring students from various backgrounds. From those who are at their early stages of IGCSE, to those who are months away from their IB and SAT exams. His teaching style emphasizes on thoroughly understanding the foundational concepts, slowly building up student's confidence by exercises of progressing difficulty, and ultimately going through past papers to analyze how questions are worded and its key words.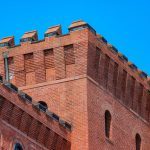 Masters of Interdisciplinary Studies, History and Technology Education, Virginia Commonwealth University
Bachelor of Arts, History, University of North Carolina
12 years of admissions consulting, SAT/ ACT prep experience
Track record of students getting into top US universities
Yoshi is a seasoned consultant with Hudson Academy who brings with him 12 years of experience in helping students entering US Ivy League universities and the top 50 colleges. Yoshi comes from Hong Kong but was raised in US since elementary school. In the past decade, he has helped students from top schools in Shanghai and Shenzhen with their building personal statements, personal portfolio and boosting their SAT, AP and SAT subject grades in English and Maths. His stellar track record has gained him excellent client recommendations. He speaks fluent Mandarin and some Cantonese and knows well how Chinese students should gear themselves for the challenges ahead.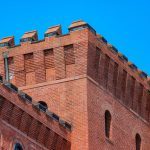 B.Sc. (Pharm), University of British Columbia 
B.Sc. Computer Science and Microbiology, University of British Columbia
Tim is an admission consultant for healthcare professional schools. He is a current Canadian medical student as well as a registered Canadian pharmacist. Having received multiple admission offers from different professional schools, Tim is highly experienced with the application process and has helped multiple peers gaining entry into reputable schools such as the pharmacy program at the University of British Columbia. Having attained the highest graduating GPA in his cohort and achieved 100 percentile on the Medical College Admission Test (MCAT), Tim is well positioned to assist his students in building a strong academic profile for admission.
Tim is committed to offering personalized services to help his students succeed at every step of the application journey, from school selection, personal statement, biographical sketch, and all the way to the admission interview.