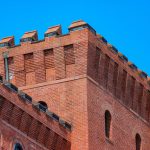 BSc, University of Southern California
Milton Abbey School Alumni
Top scorer in GCE A level English and Literature

3 years tutoring experience in IB/ IGCSE English

Bob is a full time English tutor who specializes in English writing, project essays, long English presentation, SAT.

He has tutored DBS students with improving their writing skills, grammar, and use of vocabulary. He focuses on students' command of the English language, literature and IB/ IGCSE exam skills.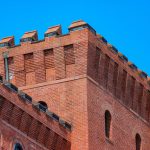 Bachelor of Arts, English, University College London
10 years of tutoring experience

Jon graduated in English Studies from University College London and furthered his education with the Cambridge teaching qualification CELTA. He has divided his working life in Hong Kong between journalism, as a writer and editor, and tutoring, helping school students navigate curriculums of English for IB, IGCSE, SAT, SSAT and DSE. He ahs around 10 years of experience tutoring English and Literature subjects.

He was a writer for renowned media publishers such as Krisflyer in flight magazine, The Peak magazine and The Standard. Aside from exam prep, he focuses on helping students achieve clarity of thought in the study of Language and Literature, with a strong focus on practical guidance on producing well written assignments.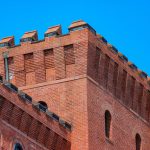 PHD CANDIDATE: THE CHINESE UNVIERSITY OF HONG KONG (CUHK)
MPHIL, B.A. (ENGLISH) CUHK, ENGLISH AND ENGLISH LITERATURE
3 years of IB/ IGCSE experience 
Jenyn has been an English and English Literature tutor for ten years. She is now doing her Ph.D degree in English Literary Studies and her thesis is about C. S. Lewis and modernism. She studied at 
Harvard Summer School (2012) and Pemproke-King's-Program at University of Cambridge (2011), achieving A grades in all subjects.
She has taught students from both local and international schools in English and English Literature for GCSE, DSE and IELTS. Her tailor-made classes are easy to follow and the result is quick to see. Many students
have overcome their fear for literature and English writing by learning her special approach.
Jenny is also a music fanatic. She has reached grade 8 for piano and vocal. She plays some cello too. She had won international prices with The Hong Kong Children's Choir as a soloist, and is currently a member
of The Hong Kong Philharmonic Orchestra Chorus. She loves to tap into every student's special potential by being their best study pal.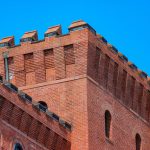 10 years experience teaching English as a Foreign Language in Hong Kong.
BA (Hons) in English Literature and History of Art, York University, UK.
CELTA, Cambridge Certified.
Deborah specialises in teaching English and Literature at Hudson.  Prior to joining Hudson Academy, she was an English teacher at Kiangsu-Chekiang School, teaching the English curriculum.  She has also helped many foreign students when at York University with editing their Honours and Masters academic writing, which subsequently lead her to her career in teaching foreign students.  She has also tutored locally for SSAT and SAT examinations.
In addition to this, Deborah has a passion for English Literature and passing on her love of evaluating literature writing, both classic and modern and improving students' academic writing skills in this field.  Deborah is originally from Cheltenham, which has two of the top leading boarding schools in the UK.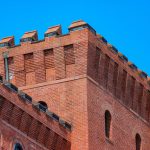 MBA, Thunderbird , School of Global Management, Glendale, Arizona, USA  
BA (Art History), University of Virginia  
7 years of IB English experience    
With more than 14 years of experience teaching English and English Literature all over Japan, USA and Hong Kong, Linda has a stellar record in teaching. Linda has helped students from many renowned local international schools such as AISHK, CIS, CDNIS, FIS, GSIS, HKIS, Li Po Chun 

UWC and many others. She also has students from top local schools like Diocesan Girls' & Boys' Schools, La Salle, Maryknoll, St Paul's Co-Ed and many others.   

Based in Hong Kong since 2005, Linda has taught/tutored at the university and secondary level for almost two decades. With her profound knowledge of the IB and AP systems, she was also an award winner of CELTA Award from the University of Cambridge in 2005